Together We Saved Nearly an Acre Every 10 Seconds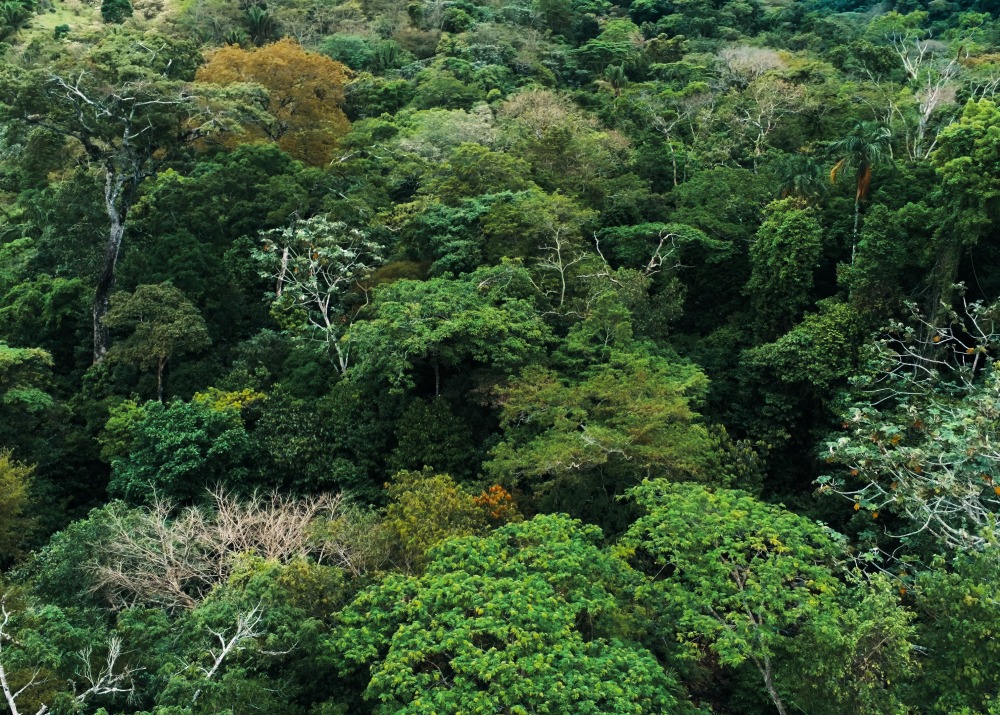 Thanks to your support this year Rainforest Trust and our partners protected nearly one acre of rainforest every 10 seconds.
The destruction of tropical rainforests is on the rise even though we now know that forest and biodiversity loss will worsen the climate crisis and bring us closer to the unknown tipping point for planet, species and people.
This reality inspires us to work harder and faster.
With your support, in 2021 alone we:
Safeguarded over 2.8 million acres of habitat across the globe, protecting the homes of over 460 threatened species.
Kept over 500 million metric tons of carbon stored safely in forests––equivalent to the emissions from 56 billion gallons of gasoline consumed.
In Asia/Pacific, your generosity enabled us to: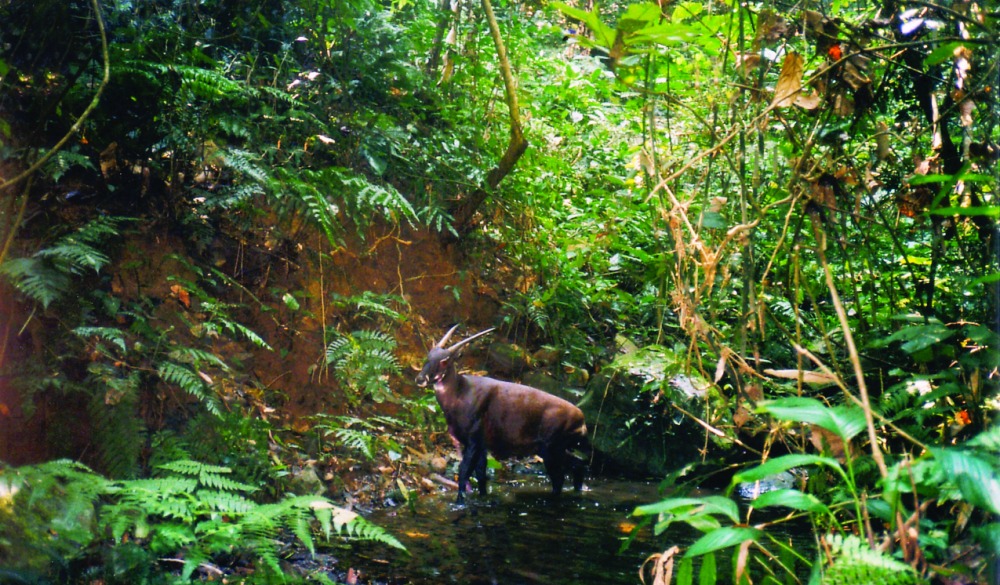 Protect over 133,000 acres of vulnerable habitat in mountain forests in the Annamite Mountains of Laos, in the Leuser Ecosystem in Sumatra, Indonesia, one of the largest contiguous forest areas remaining on the island, and more.
Safeguard 108 globally threatened species including the Critically Endangered Saola, often referred to as the "Asian Unicorn" as well as rare Sumatran species like orangutans, elephants, rhinos and tigers still coexisting in the wild in Indonesia.
Locked up 21.7 million metric tons of CO2 equivalents, keeping it safely out of the atmosphere.
In Latin America, your donations helped us:
Protect over 2,555,924 acres of vital habitat including over 2 million acres in the Bajo Paragua forest of Eastern Bolivia, save the last remnants of intact Barbacoas wetlands in the Middle Magdalena Valley in Colombia, and more.
Safeguard 228 globally threatened species like the Critically Endangered Brown Spider Monkey (one of the rarest primates on earth), the Critically Endangered Cherry-throated Tanager, Blue-billed Curassow, Lowland Tapir (VU) and large cats such as Jaguar.
Secured over 434 million metric tons of CO2 equivalents in protected areas where it can't contribute to climate change.
In Africa, your support meant we could: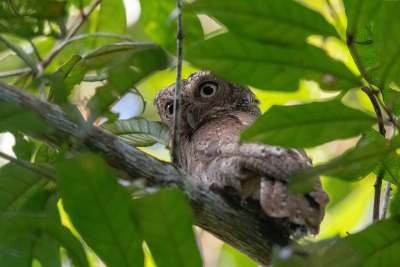 Protect over 144,430 acres including 2,500 acres in Nigeria for imperiled West African species, an 80,000-acre expansion of Gola National Park's buffer zone in Liberia for many threatened bird species, and rapidly disappearing woodland habitat in Kenya.
Safeguard 125 threatened species, including the Critically Endangered Niger Delta Red Colobus, range-restricted birds such as Africa's smallest owl, the Endangered Sokoke Scops Owl, and many others.
Kept 29.6 million metric tons of CO2 equivalents safely stored in new reserves.
We have much to celebrate, and even more to look forward to in 2022. Together, we can protect habitat, save species and preserve our planet.
In September, Rainforest Trust made a $500 million commitment to reverse biodiversity loss by 2030, joining the largest ever private funding commitment to biodiversity conservation. We've doubled down on our efforts to save rainforests because it is the most cost effective way to fight the dual crises of biodiversity collapse and climate change.
All of this is possible because of our supporters. You can be a part of it right now by making a gift to the Conservation Action Fund.
Sign up to receive the latest updates
"*" indicates required fields