Success Stories
The Geometric Tortoise
Immediate action was needed to save the Critically Endangered Geometric Tortoise
The Critically Endangered Geometric Tortoise is one of the world's most striking tortoise species because of the distinctive yellow radial pattern across its black carapace that helps it hide from predators. These 6-inch long reptiles are endemic to the fynbos habitat in South Africa's Western Cape—an increasingly threatened shrub land with an exceptional diversity of native flora.
Extreme habitat loss from vineyards, ranches and urbanization from nearby Cape Town have decimated 95% of the species' already-limited range, pushing it to the edge of extinction. The Geometric Tortoise is also at grave risk for the exotic pet trade. Its rarity and striking shell patterns make it desirable for collectors.
Only 800 individuals are left in the wild, and conservation action was urgently needed or their remaining ecosystem would have been converted for the wine and cattle industries.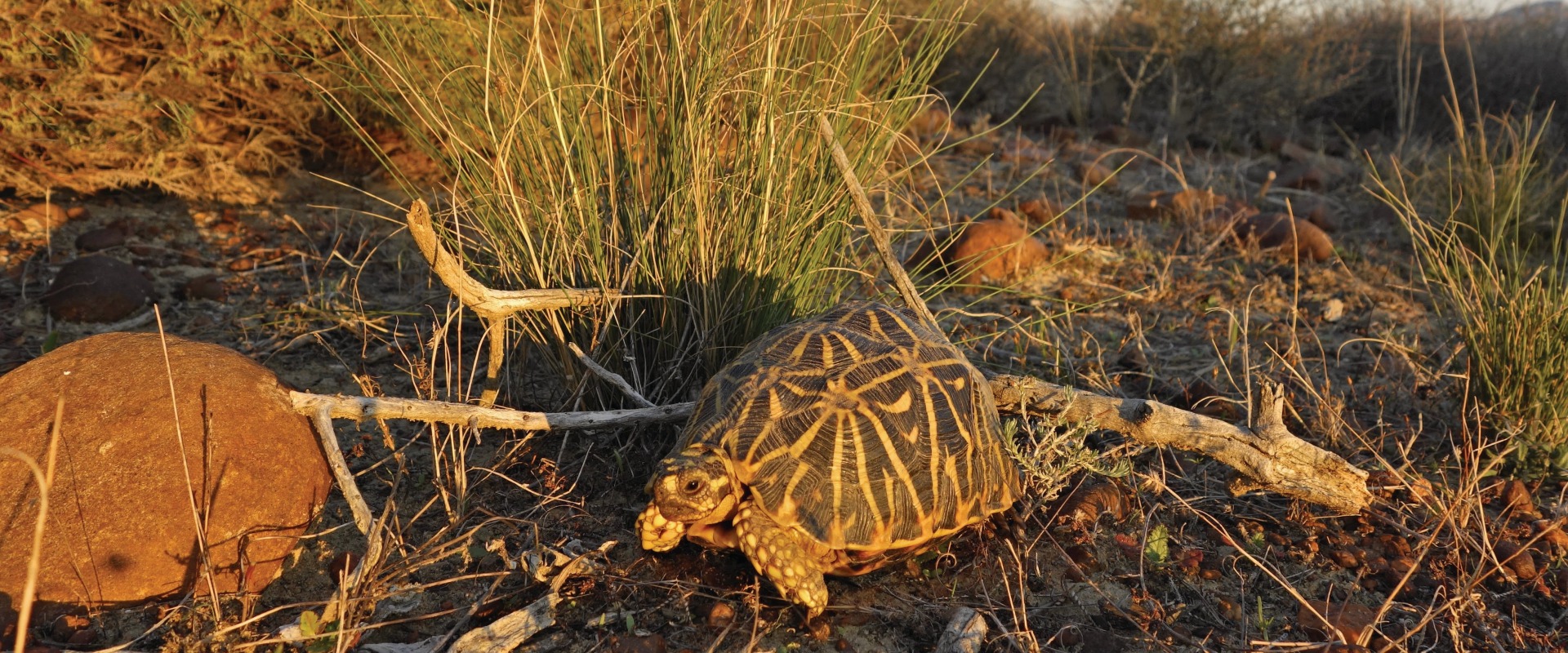 We created a preserve to protect the largest remaining population on Earth
In 2015, Rainforest Trust and our local partner, South Africa Tortoise Conservation Trust, created the Geometric Tortoise Preserve to safeguard 80% of the species' population. As outside threats continue to grow, we have worked together to expand the preserve, which now covers 898 acres of vulnerable habitat.
In addition to the Geometric Tortoise, many other species benefit from this protection, such as Black Rhinoceros (CR) Black Harriers (EN), Marital Eagles (EN), Secretary Birds (EN) and Leopards (VU).
Through their highly successful management plan, our partner leads habitat restoration activities to ensure native species can thrive. They also monitor tortoise populations to maintain an accurate picture of the species' status and develop strategies to best protect it.
"Our continued work to expand this reserve is vital, not only to the future of the disappearing Geometric Tortoise, but to the entire Fynbos ecosystem. With careful monitoring and management, I'm confident we're on a path to protecting the tortoise and other species of the Western Cape from extinction."

James Deutsch

CEO of Rainforest Trust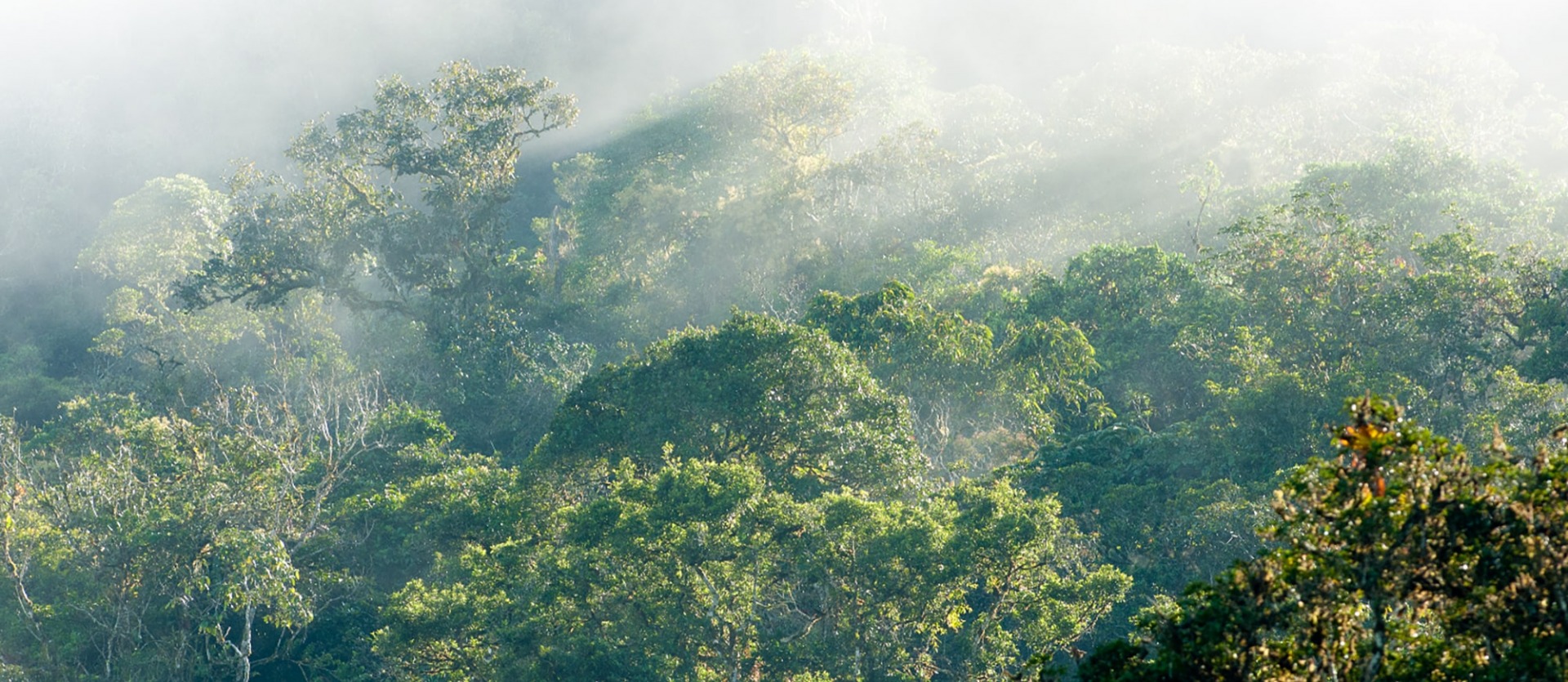 Explore our conservation victories

Sign up to receive the latest updates
"*" indicates required fields
100% of your money goes to our conservation efforts.
Our Board members and other supporters cover our operating costs, so you can give knowing your whole gift will protect rainforests.
Donate Now
Donate Now