Success Stories
The Peruvian Amazon
The world needs the Amazon
The Peruvian Amazon is the second-largest expanse of the Amazon, after the Brazilian. It covers nearly 60% of Peru's landscape and is the life force for everything around it, including 12,810 species. These forests are home to hundreds of Indigenous communities, who rely solely on this land to survive. The local benefits are obvious, but the Peruvian Amazon is also vital in the global fight against climate change as one of our planet's most important carbon stores, containing over 49 billion metric tons of CO2 equivalents.
Despite its critical importance, this landscape is under significant threat from agricultural development. Slash-and-burn deforestation is rampant, resulting in uncontrollable wildfires that burn for weeks at a time releasing millions of tons of carbon into the atmosphere, putting the future of the planet in jeopardy. Deforestation rates are the highest in decades, driving species out of their habitat and leaving countless people with no refuge.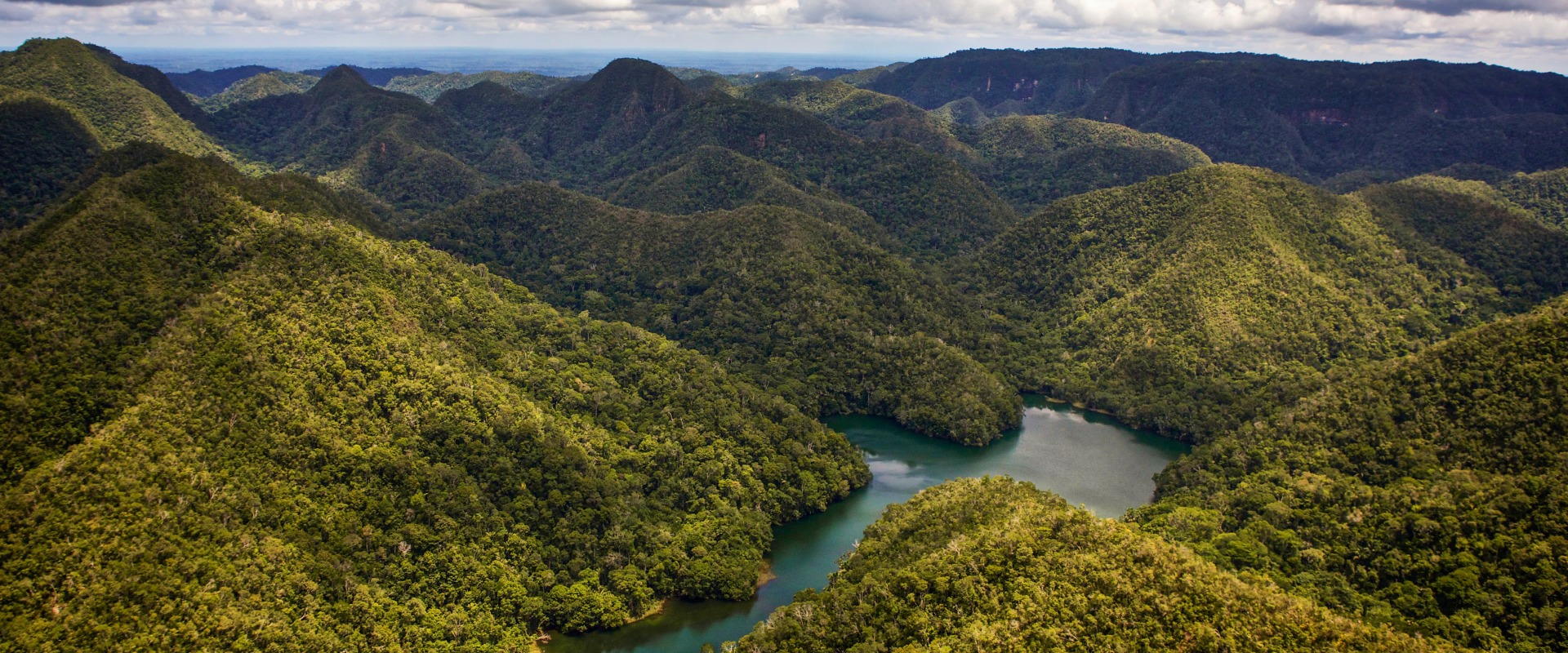 Rainforest Trust has been protecting the Peruvian Amazon for a quarter-century
Rainforest Trust began investing in the protection of the Peruvian Amazon with our partner, Center for the Development of an Indigenous Amazon (CEDIA) over 25 years ago. Working together, Rainforest Trust and CEDIA have embarked upon a multi-year, multi-project journey to prevent deforestation to the benefit of communities and wildlife.
CEDIA's approach focused on empowering local Indigenous communities to gain legal rights to their land, thus preventing commercial land developers from obtaining the land and destroying their forest home. "One of our organization's founding principles is that every acre legally secured for a strong and well-organized Indigenous community is an acre secured for conservation. More than one hundred communities titled in the frame of our joint work with Rainforest Trust, proves this idea right," said Dani Rivera, CEDIA Project Director.
So far, we have protected nearly 14 million acres through several large-scale projects—an area larger than the entire state of Maryland. Many of our endeavors are still ongoing; we are currently working to protect an additional 1.6 million acres.
Our project has helped communities, saved species, and created a better planet
For Rainforest Trust, our continuing work in the Peruvian Amazon is critical because it intersects each pillar of our mission: Species, Communities, Planet. Species: a total of 68 threatened species are thriving within the reserves. Communities: we have helped 189 communities, and counting, gain legal title to their land so they can sustainably manage their ancestral forests. Planet: combined, our protection safeguards 2.8 billion tons of carbon to the benefit of the entire planet and all its communities.
"This fruitful and long-lasting relationship has resulted in the protection and sustainable management of millions of beautiful acres of Peruvian Amazon, securing legal ownership of Indigenous territories and establishing natural protected areas co-managed by local Indigenous communities."

Dani Rivera

CEDIA Project Director
Explore our conservation victories

Sign up to receive the latest updates
"*" indicates required fields
100% of your money goes to our conservation efforts.
Our Board members and other supporters cover our operating costs, so you can give knowing your whole gift will protect rainforests.
Donate Now
Donate Now