COP26: Statement by Protecting Our Planet Challenge founding partners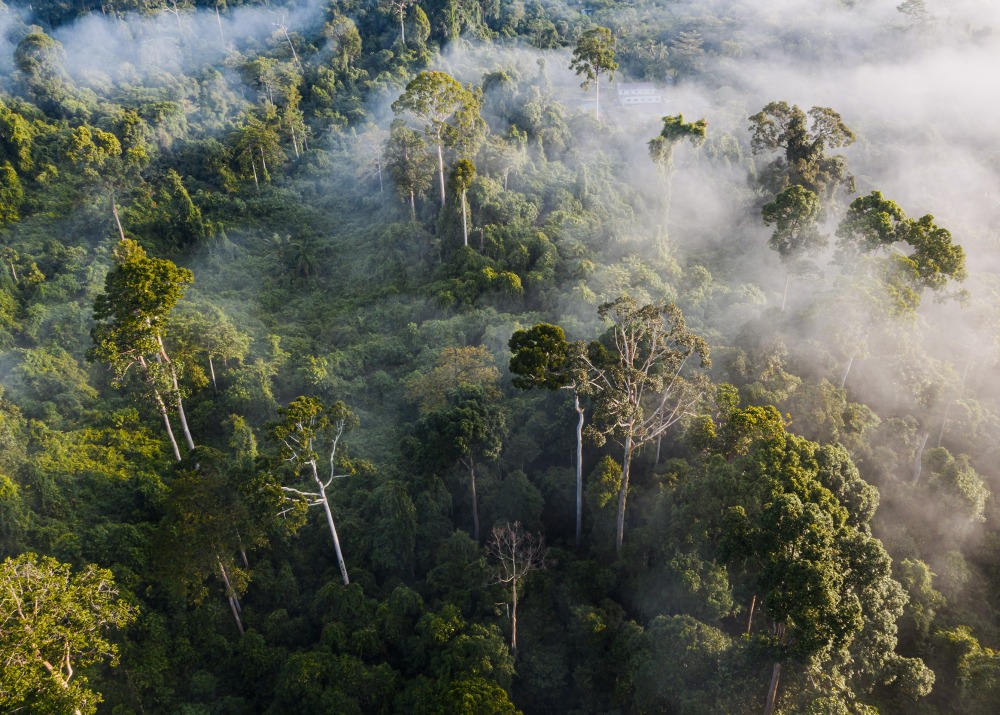 Protecting Our Planet Challenge
Our commitment to support of Indigenous Peoples and Local Communities to secure a sustainable future for nature, climate, and people
Glasgow, Scotland – As we head into COP26 in Glasgow, growing worldwide consensus affirms the urgent need for transformational change. Much of humanity's relationship with a living Earth is broken. We need bold action to protect and restore our connections with the diversity and abundance of life and take responsibility for our role in influencing climate and other Earth systems that sustain us.
The Protecting Our Planet Challenge is a $5 Billion private funding commitment to support the protection of at least 30% of the planet by 2030. This largest-ever commitment of its kind is aimed at tackling Earth's convergent climate, biodiversity, and human health crises.
Over the next decade the nine founding organizations of this commitment will support efforts to reach the 30% protection goal through strengthening and expanding protected areas and also by enhancing support for Indigenous guardianship of traditional territory. Prioritizing investment in the customary tenure of Indigenous Peoples and their guardianship of territory is a bold shift, yet represents one of the most important, and most overlooked strategies for addressing the existential threats of climate change and biodiversity loss.
We will work together to support projects advancing enduring protection of 30 percent of the planet in the most important places for biodiversity and climate by 2030, building collective efforts behind a more equitable, carbon neutral and nature positive future. Meeting this goal will of course require greater ambition, innovation and collaboration among governments, companies, and civil society to secure the mosaic of areas necessary for success. Yet this will only be possible if we also uphold the power and advance the rights of Indigenous peoples and local communities as guardians of irreplaceable places upon which we all depend.
The partners of the Protecting Our Planet Challenge are therefore both encouraged by and enthusiastically support the ground-breaking statement issued at the UNFCCC COP 26 on "Advancing Support for Indigenous Peoples' and Local Communities' Tenure Rights and their Forest Guardianship". This public-private joint commitment is an important step toward increasing support for the self-determined priorities of Indigenous Peoples and Local Communities, and to securing or strengthening their customary tenure rights, as guardians of some of the world's most intact and thriving forests.
The $5 billion Protecting Our Planet Challenge represents the combined 10-year investment plans of individual grantmaking organizations working independently to support protected and conserved areas across a diversity of land and sea places in both non-ODA and ODA-eligible countries. We anticipate that the Protecting Our Planet Challenge will invest at least $1 billion by 2030 to support Indigenous Peoples and Local Communities in ODA-eligible countries. This is a conservative estimate as our overall investment in IPLC tenure and guardianship of territory globally will be considerably more.
Considering our global commitment to both Indigenous guardianship of territory and to ethical strengthening and expansion of protected areas, the partners of the Protecting Our Planet Challenge are developing shared guidance on core principles of practice that we will commit to and monitor as we deploy our resources, particularly relative to respectful engagement with Indigenous Peoples and Local Communities.
We believe that by committing to a shared vision and statement, as well as set of shared principles, we will bring greater coherence and impact to our work in the Protecting Our Planet Challenge. We invite other donors to join us in our support to recognizing the critical role of Indigenous Peoples and Local Communities in the protection of nature and a more sustainable future.
Signed by the Protecting Our Planet Challenge founding partners:
Arcadia Fund

Bezos Earth Fund

Bloomberg Philanthropies

Gordon and Betty Moore Foundation

Nia Tero

Re:wild

Rainforest Trust

Rob and Melani Walton Foundation

Wyss Foundation
Communications Contacts:
Arcadia – a charitable fund of Lisbet Rausing and Peter Baldwin: Simon Chaplin, simon.chaplin@arcadiafund.org.uk; Tami Shacham, tami.shacham@arcadiafund.org.uk
Bloomberg Philanthropies: Daphne Wang; daphne@bloomberg.org; +1-646-771-1473
Gordon and Betty Moore Foundation: Genevieve Biggs, genny.biggs@moore.org, +1-415-577-0094
Nia Tero: Tracy Rector, trector@niatero.org, +1-206-915-5171
Rainforest Trust: Vicki Bendure, vicki@bendurepr.com, +1-202-374-9259
Re:wild: Lindsay Renick Mayer, Lrenickmayer@rewild.org, +1-512-686-6225
Rob and Melani Walton Foundation: Nell Callahan, nell@frontwoodstrategies.com, +1-202-262-0721
Wyss Foundation: Greg Zimmerman, greg@wysscampaign.org, +1-847-848-2881

Sign up to receive the latest updates
"*" indicates required fields