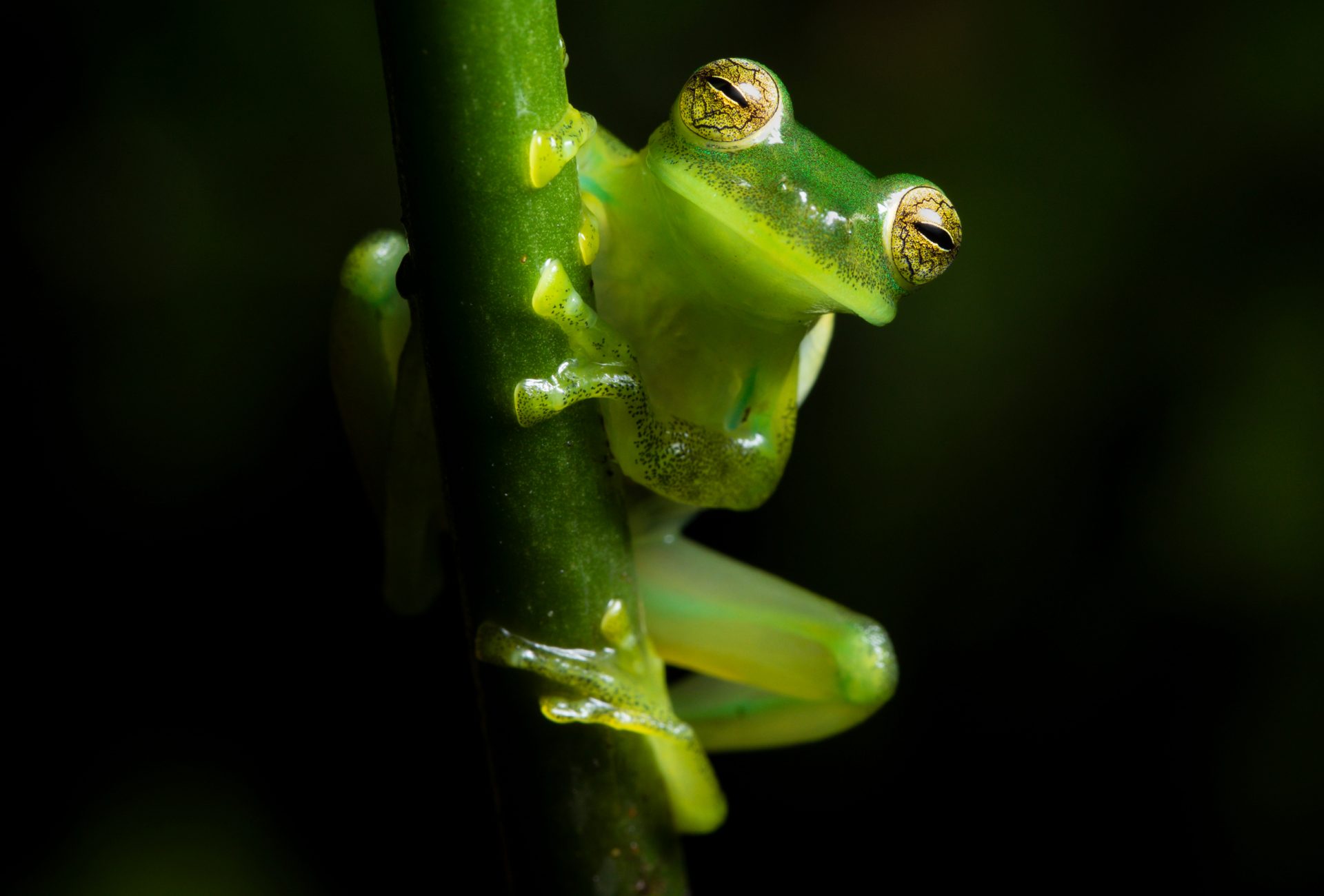 Frogs
Healthy frogs, healthy ecosystems


Conservation Action Fund
Your gift will allow us to take swift conservation action when and where it is needed most.
Donate Now
Donate Now
Frogs play a critical role in rainforests as "indicator species"
Frogs, like all amphibians, are critical to humans' understanding of nature as they are "indicator species." They are extremely sensitive to any changes in the environment and provide insight into the health of the ecosystems they inhabit.
It is an alarming sign for our planet, then, that frog populations worldwide are declining substantially each year.

For more than 30 years, we have demonstrated that safeguarding critical habitat is the most effective way to protect species, including frogs. We work with local partners to develop projects aimed at securing vital habitat.
See Urgent Projects
See Urgent Projects
Species at Risk: Yellow-tailed Woolly Monkey (CR), Andean Night Monkey (EN), Golden-backed Mountain-tanager (EN), Black-and-chestnut Eagle (EN), Papa de Amaa (EN)
Species at Risk: 5 species
Species at Risk: 5 Species
Species at Risk: 4 species
Species at Risk: 7 Species
Species at Risk: 6 species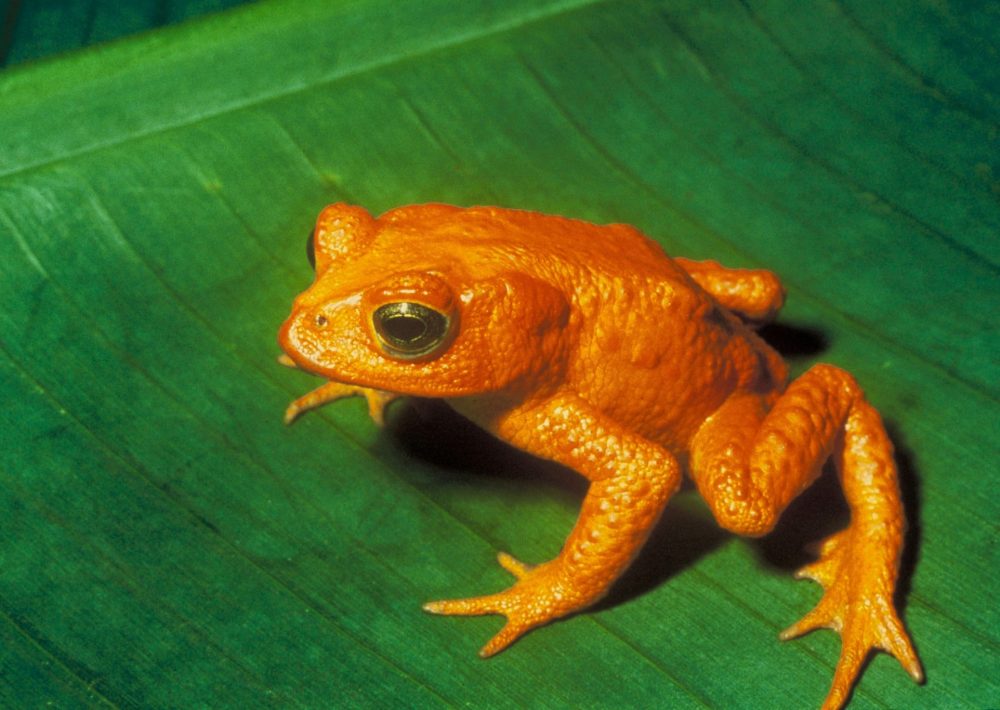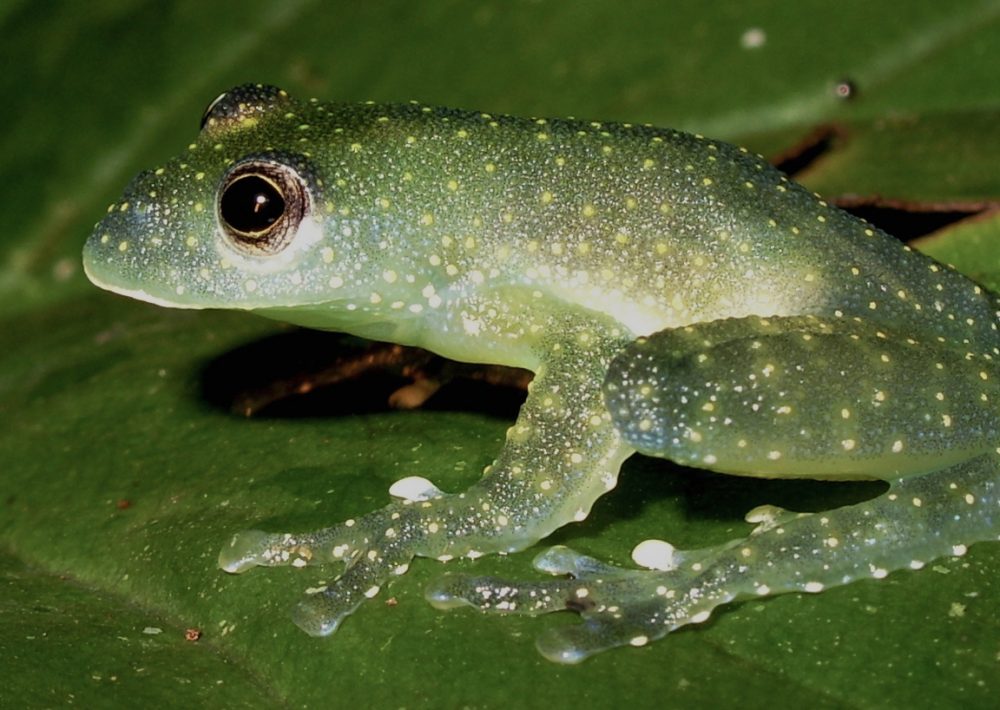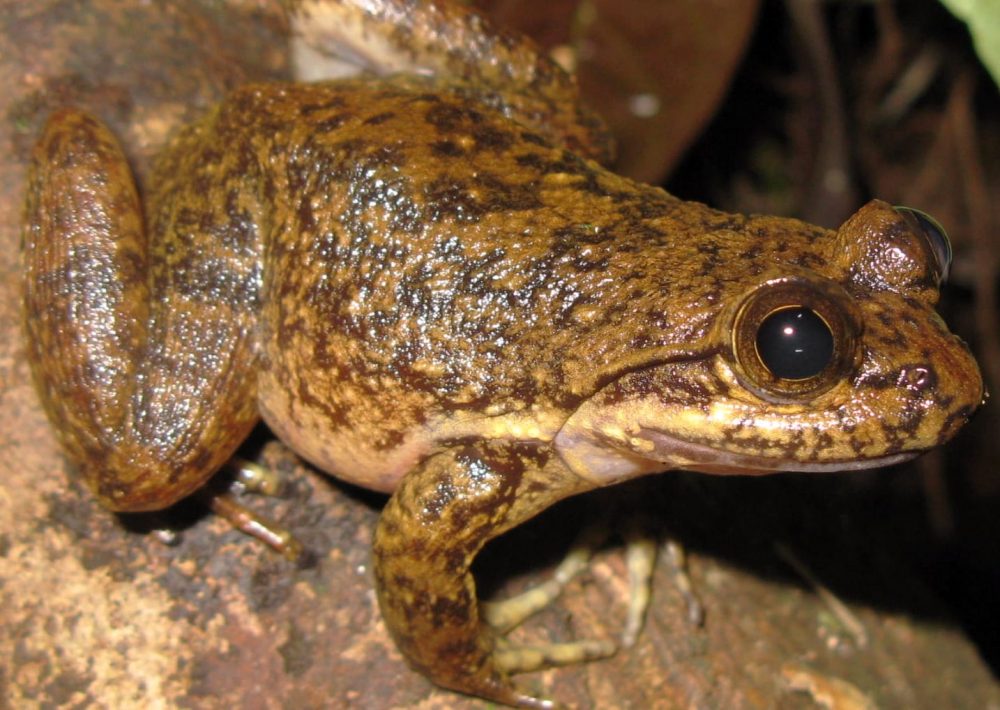 Frogs are fighting for survival
Habitat loss and fragmentation are the main threats to frog populations across the globe, as are air pollution, pesticides and disease.
Frogs are also highly vulnerable to climate change—unpredictable temperature shifts have caused a decrease in precipitation and increase in drought. Just a slight shift in their natural conditions drastically alters frogs' survival rate.
Rainforest Trust saves entire ecosystems for hundreds of frog species in protected areas across Latin America, Africa and Asia.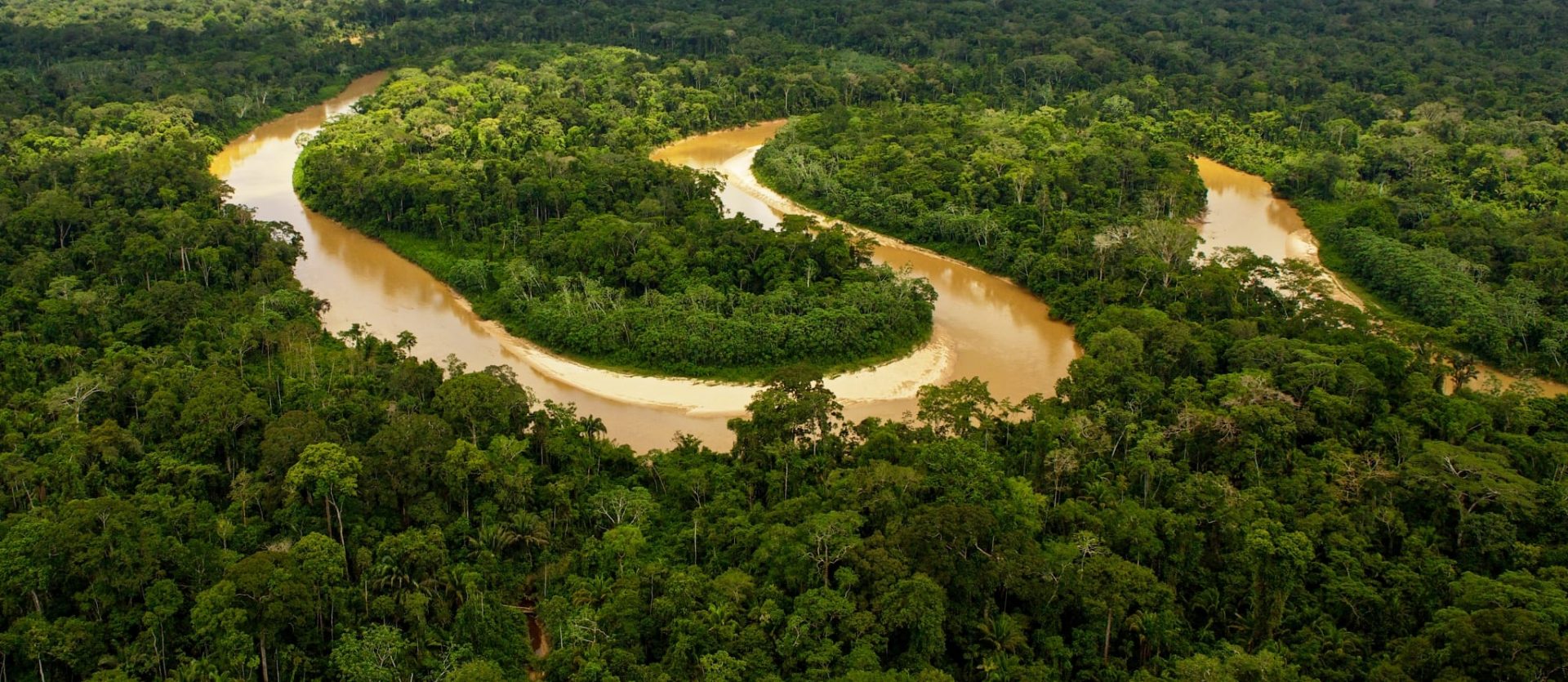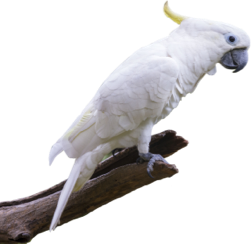 Sign up to receive the latest updates
"*" indicates required fields
100% of your money goes to our conservation efforts.
Our Board members and other supporters cover our operating costs, so you can give knowing your whole gift will protect rainforests.
Donate Now
Donate Now