Rainforest Trust Partners
Comaco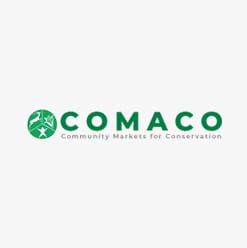 Comaco
Zambia
COMACO is a social enterprise that supports wildlife conservation and small-scale farmers in Eastern Zambia.
We work with illegal wildlife poachers to provide alternative livelihood skills and train small-scale farmers in the leading practices of climate-smart, sustainable agriculture. We then buy crops from our farmers at premium market prices and turn them into high-value food products that we sell across Zambia under the brand It's Wild! Through dramatically improved incomes and increased food security, our farmers have become stewards of their land and advocates for wildlife conservation.
Looking to protect an area?
Do you work for an organization specializing in tropical land protection? Join our efforts to protect imperiled landscapes and stop species extinction.
Apply for Funding
Apply for Funding