Project Overview
The critically endangered Banggai Crow is found only on Peling Island
Species at Risk

Banggai Crow (CR), Peleng Tarsier (EN)

*(metric tons of CO2 equivalents)

48,471 Acres Conserved by
Please note that your donation may not be immediately reflected in the funding thermometer above.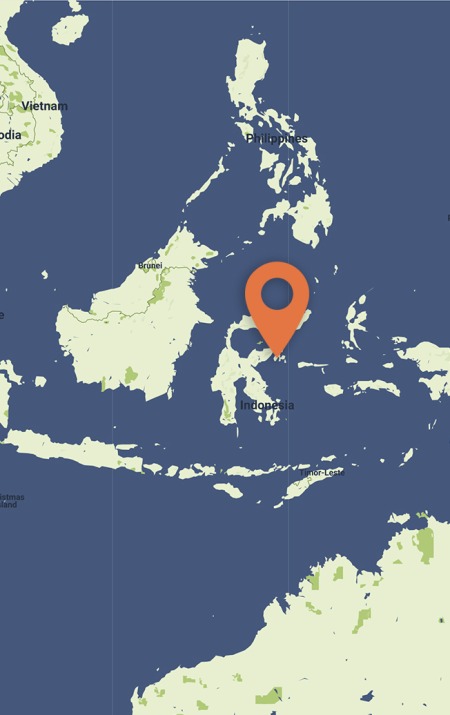 Indonesia
Project Overview
The critically endangered Banggai Crow is found only on Peling Island
Species at Risk

Banggai Crow (CR), Peleng Tarsier (EN)

*(metric tons of CO2 equivalents)

48,471 Acres Conserved by
Please note that your donation may not be immediately reflected in the funding thermometer above.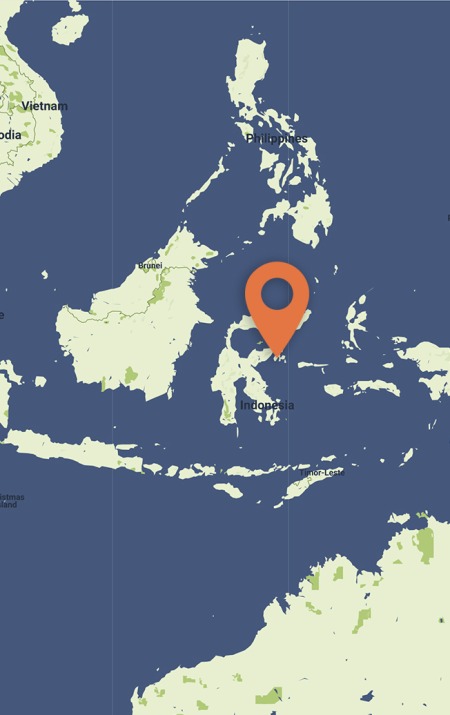 Indonesia
Project Overview
Peling Island, off the coast of the much larger island of Sulawesi in Indonesia, is the last refuge on Earth for the endemic Endangered Peleng Tarsier and the Critically Endangered Banggai Crow.
At just over 895 square miles, Peling (also spelled Peleng) Island is slightly smaller than Rhode Island. Once covered in dense tropical forests rich in endemics, now the island is a patchwork of forested fragments. Despite its degradation, the remaining areas of this lush tropical landscape are home to pockets of astounding biodiversity found only in this unique ecoregion. The predominantly low-lying island landscape is 97% coralline limestone, or karst, a rare and fragile habitat that nurtures distinctive communities of plant and animal species.
With the support of Rainforest Trust, our partner, Burung Indonesia, found the greatest abundance of rare and endemic species in two key areas—Kokolomboi and Bajomoute Pondi-Pondi. Many of these are in need of urgent protection, including the Critically Endangered Banggai Crow and the Endangered Peleng Tarsier, as well as seven vulnerable species of birds. Rainforest Trust seeks support to create two community-based Protected Areas to safeguard as a sanctuary for these island-dwelling species that exist nowhere else.
Did you know? Less than
Critically Endangered Banggai Crows Still Exist Globally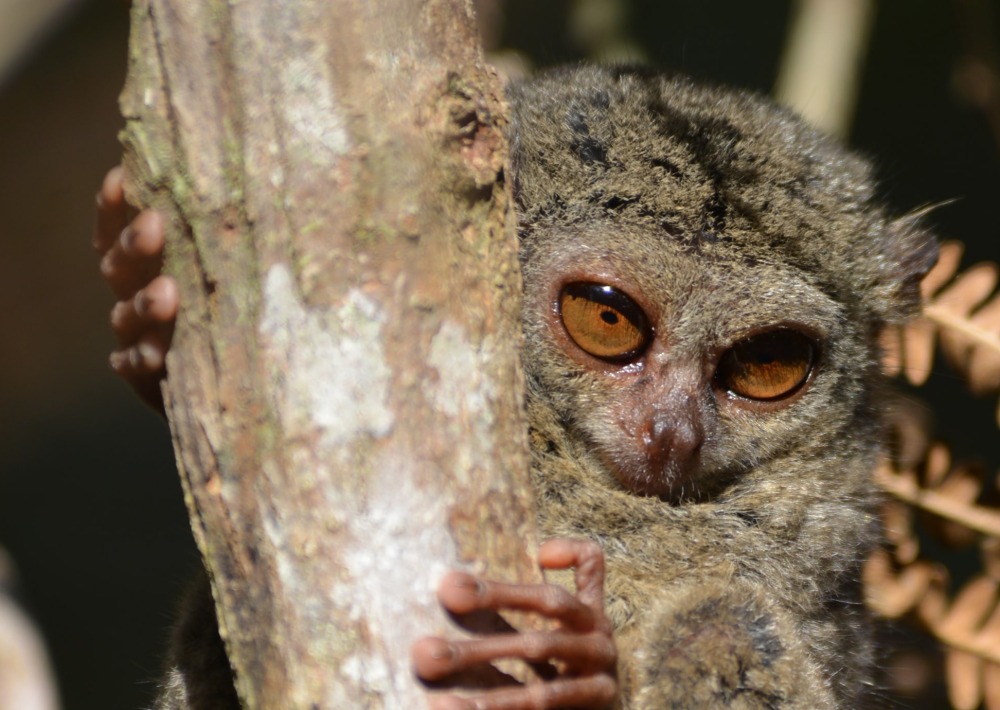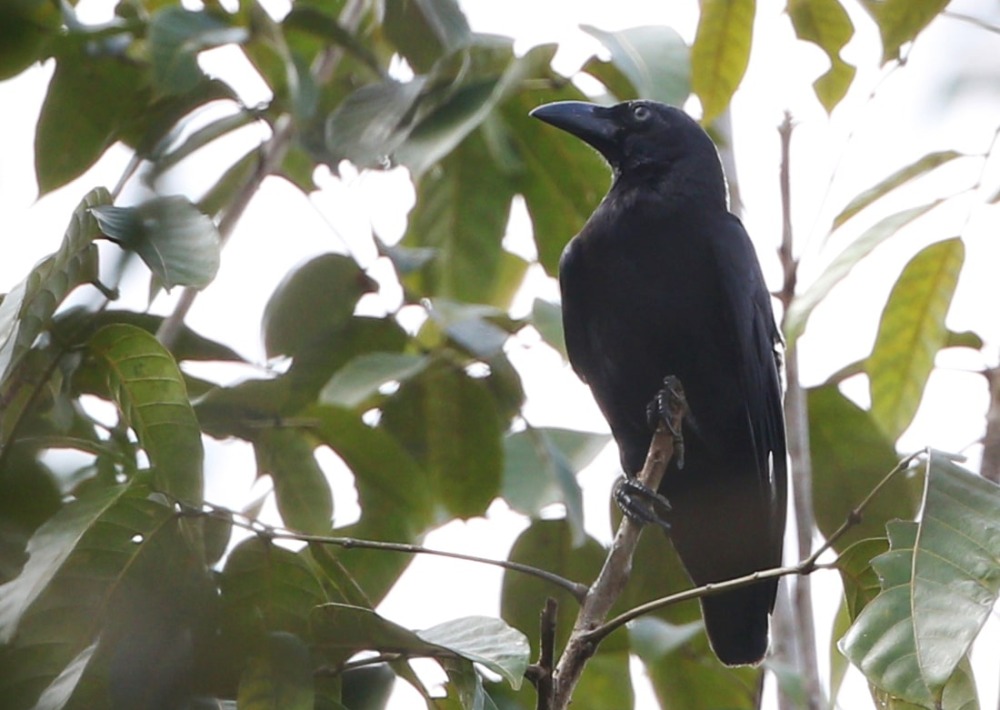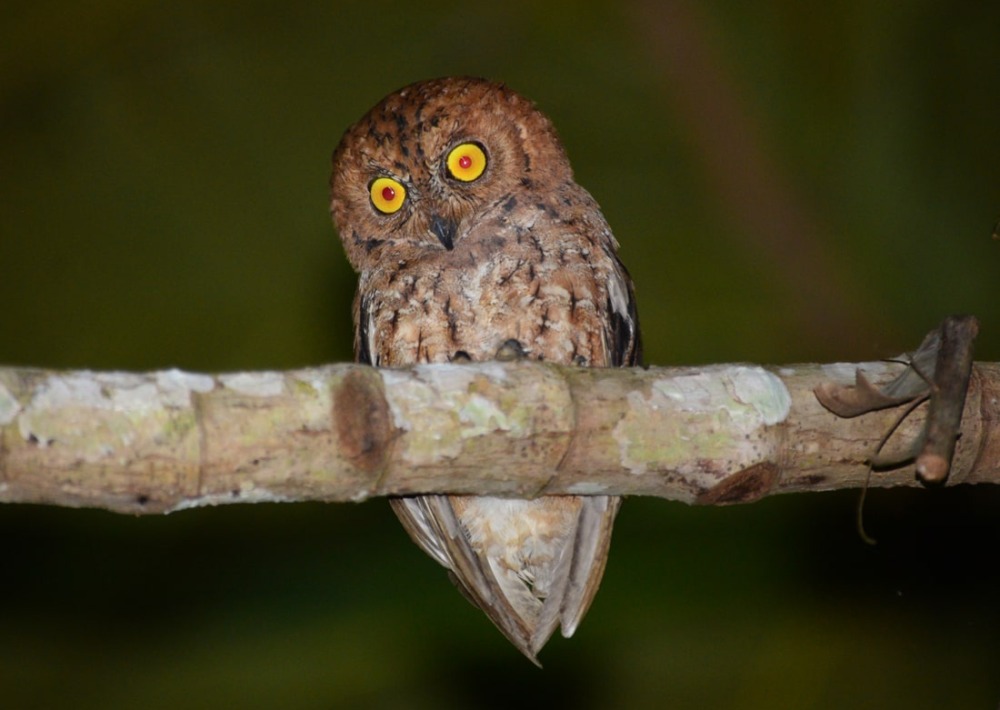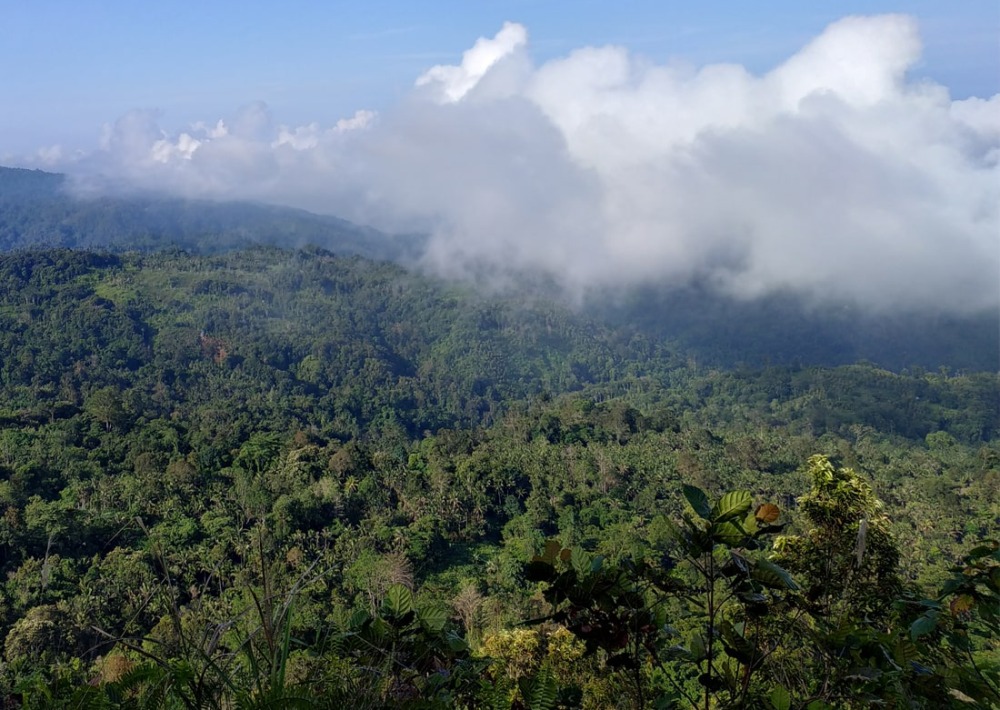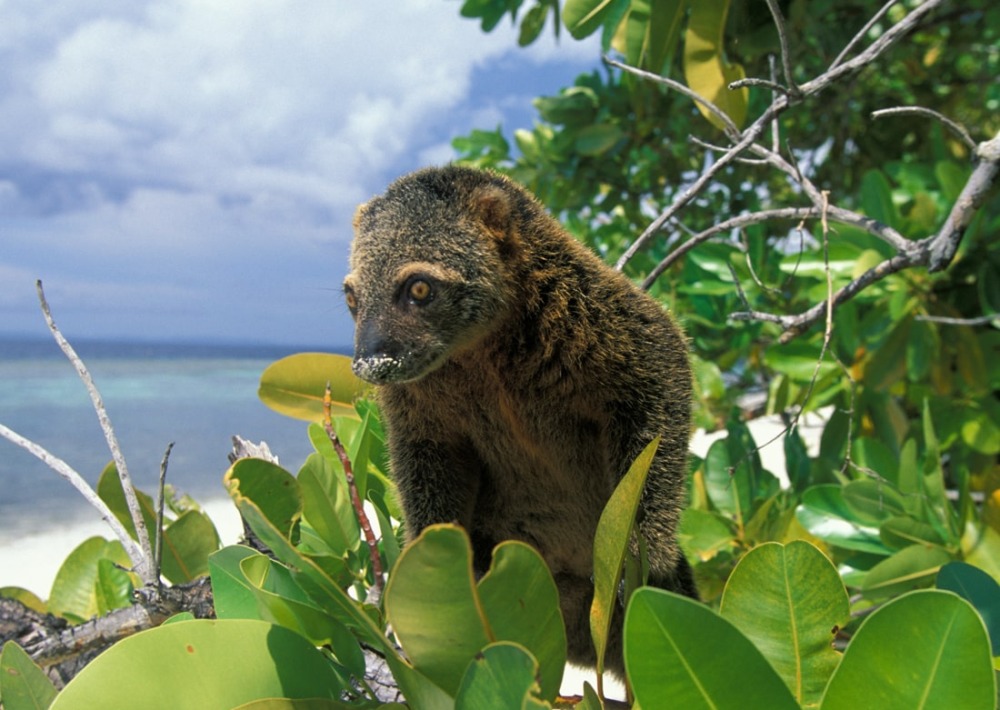 Save the last remnants of rare tropical island forest
The endemic Peleng Tarsier (EN) is the only primate found on the island. This tiny primate measures a mere five inches–shorter than most cell phones. Agile and social, the Peleng Tarsier prefers to live in groups of two to six individuals.
The endemic Banggai Crow (CR)—whose total surviving population is estimated to be between 50 to 249 individuals—is a branch-nester preferring tall trees. This crow is found only on Peling Island, and it has been documented in our target project areas, as have the Banggai Scops-owl (VU), Banggai Fruit-dove (VU) and Blue-faced Rail (VU).
The Threat
Protect endangered species from habitat degradation
The greatest threat to rare Peling Island species is deforestation for agriculture and development. Climate disruption is another threat to vulnerable species—causing extended dry seasons and drought leading to more frequent forest fires. Wildlife hunting for exotic parrots and other birds for the international pet trade is another ongoing threat.
The Solution
Support local communities
Four villages are located in each of the proposed Protected Areas, with at least seven cultural groups represented. Our partner will work with these groups to ensure a community-led approach to conservation that protects the biodiversity and their livelihoods through sustainable agriculture and ecotourism development.
A biodiversity survey will be conducted to develop a strategy to protect the endangered and threatened species found on Peling Island. These solutions will be created in consultation with the local communities to ensure their success.


We Value Transparency.
Conservation work is critical, challenging, and can be costly. We work hard to ensure we raise only the funds needed for each project. In the rare case we raise more money than needed or a project comes in under budget, excess monies will be transferred to the Conservation Action Fund. This fund supports our important conservation work throughout the tropics.
Learn more about the Conservation Action Fund
Learn more about the Conservation Action Fund
Related Project
Indonesia
View All Urgent Projects


Sign up to receive the latest updates
100% of your money goes to our conservation efforts
Our board members and other supporters cover our operating costs, so you can give knowing your whole gift will protect rainforests.
Donate Now
Donate Now