Project Overview
The Las Balsas Reserve will protect the last and largest wild population of Endangered Parrots in Ecuador from deforestation and poaching
*(metric tons of CO2 equivalents)

Partner

Fundación de Conservación Jocotoco
Please note that your donation may not be immediately reflected in the funding thermometer above.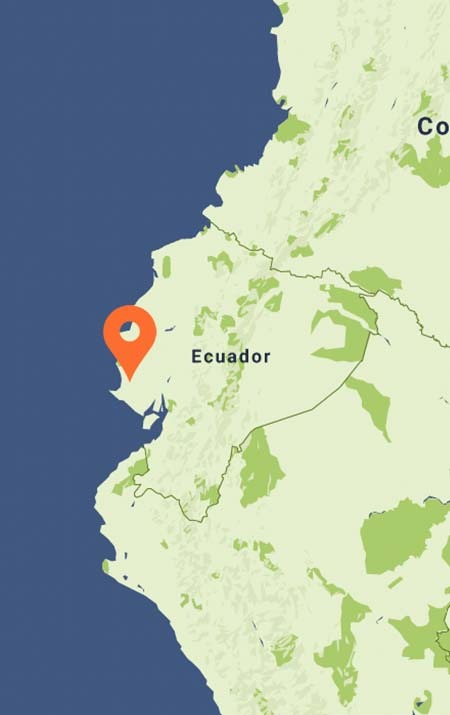 Ecuador
Project Overview
The Las Balsas Reserve will protect the last and largest wild population of Endangered Parrots in Ecuador from deforestation and poaching
*(metric tons of CO2 equivalents)

Partner

Fundación de Conservación Jocotoco
Please note that your donation may not be immediately reflected in the funding thermometer above.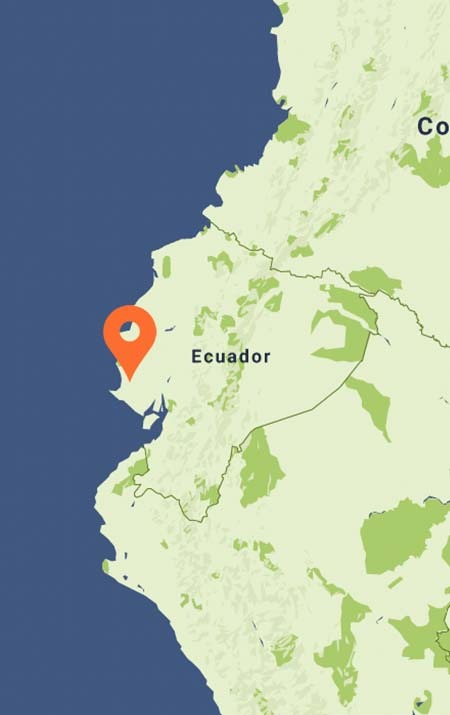 Ecuador
Safeguard forests high in species diversity and endemism
Western Ecuador is part of the global Chocó-Tumbes biodiversity hotspot, a narrow swath of land from the Andes to the Pacific along western Colombia and northwestern Ecuador. The habitat in the proposed protected area consists of primary and secondary forests that are some of the best remaining semi-humid forests in western Ecuador.
The proposed reserve will safeguard threatened species such as the Critically Endangered Ecuadorian White-fronted Capuchin and the last wild population of the Endangered Great Green Macaw.
Rainforest Trust and local partner Fundación Jocotoco seek to purchase and protect 209 acres of forest to create the new Las Balsas Reserve, which will also safeguard vital populations of the Endangered Lilacine Amazon. The illegal pet trade could decimate the population if allowed to continue. Rainforest Trust will purchase land containing their threatened roosting sites.
Did you know?
bird species live in the proposed reserve area.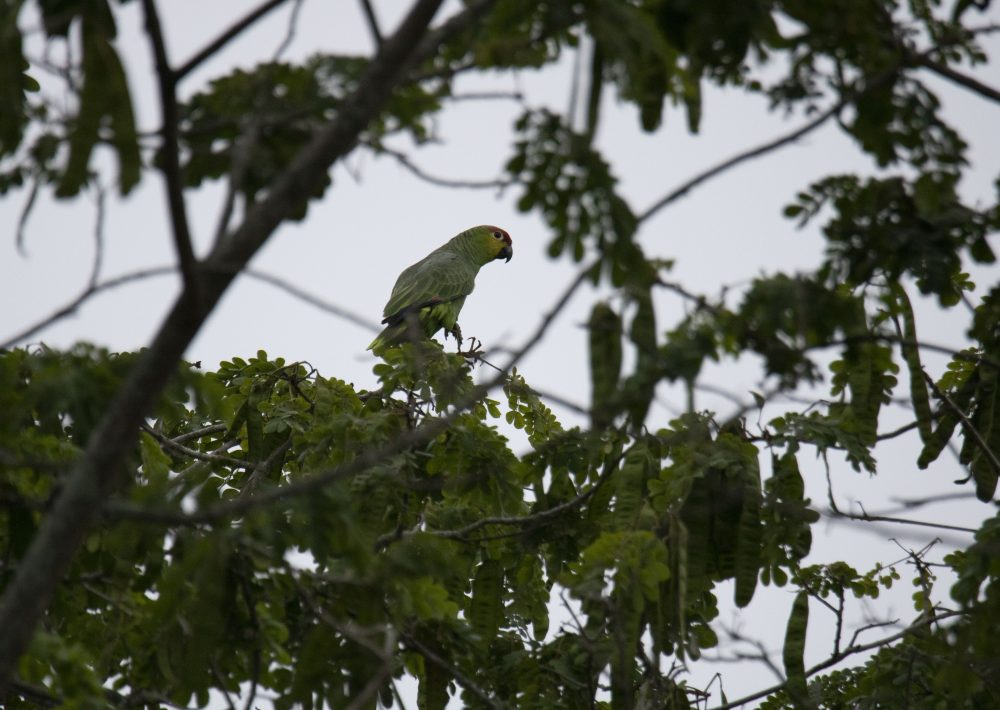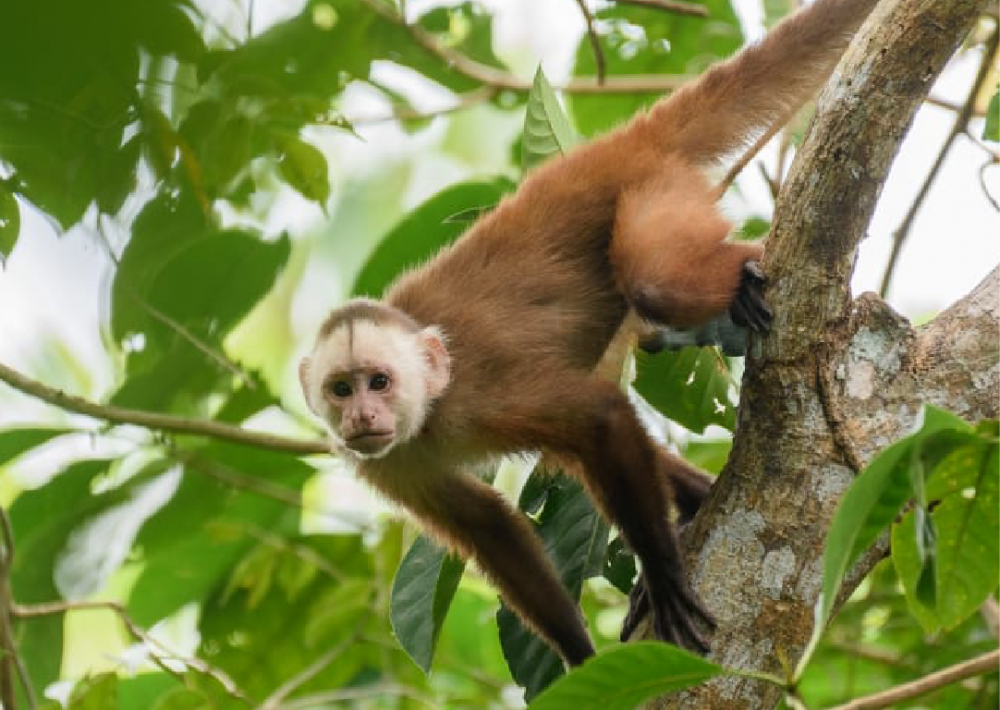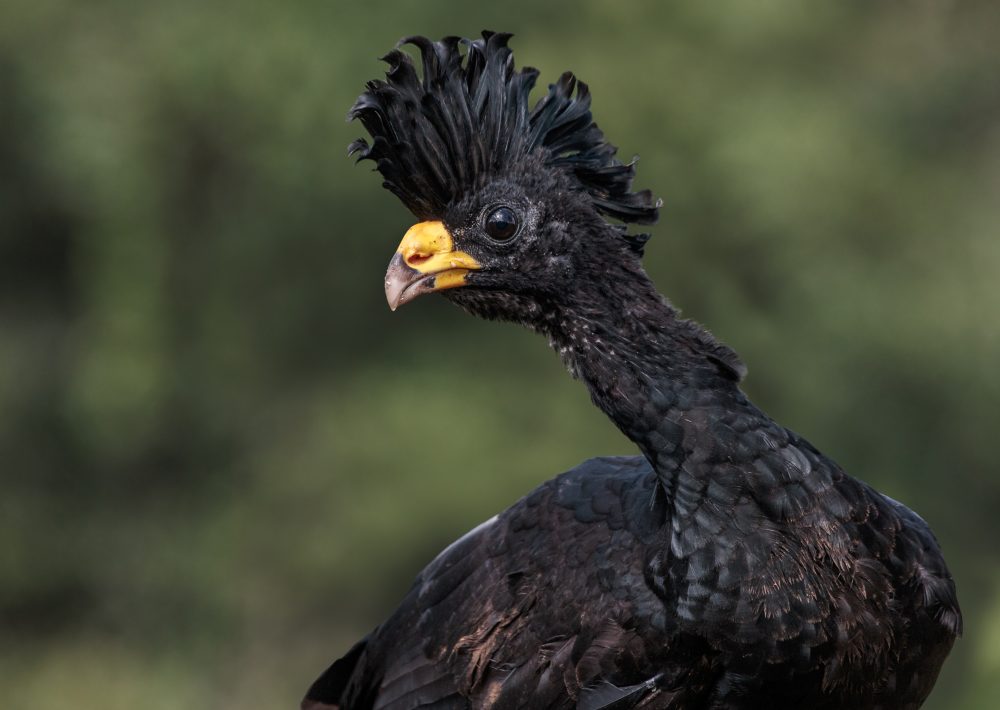 The Threat
Protect rare parrots from deforestation and poaching
The proposed reserve is home to 424 bird species, 18 amphibian species, 18 reptile species and 14 mammal species. Deforestation threatens all endemic species found within this hotspot with extinction. But the area still harbors the southernmost Jaguar population on Ecuador's west Andean slope, a healthy population of Critically Endangered Ecuadorian Capuchins and possibly the last population of the Vulnerable Great Curassow in the country.
What We're Doing
Support our community solution
The Las Balsas community of approximately 400 people supports conservation and has placed about 24,710 acres in the Ecuadorean Socio Bosque program, which compensates individual landowners and communities for land committed to conservation for 20 years.
Once the reserve is created, Fundación Jocotoco will identify key unprotected foraging and nesting strongholds for Lilacine Amazons and launch a campaign against the illegal parrot trade with Ecuador's Ministry of Environment. The local community will help develop low-impact land use methods, and a park guard and a Lilacine Amazon tracker will be employed.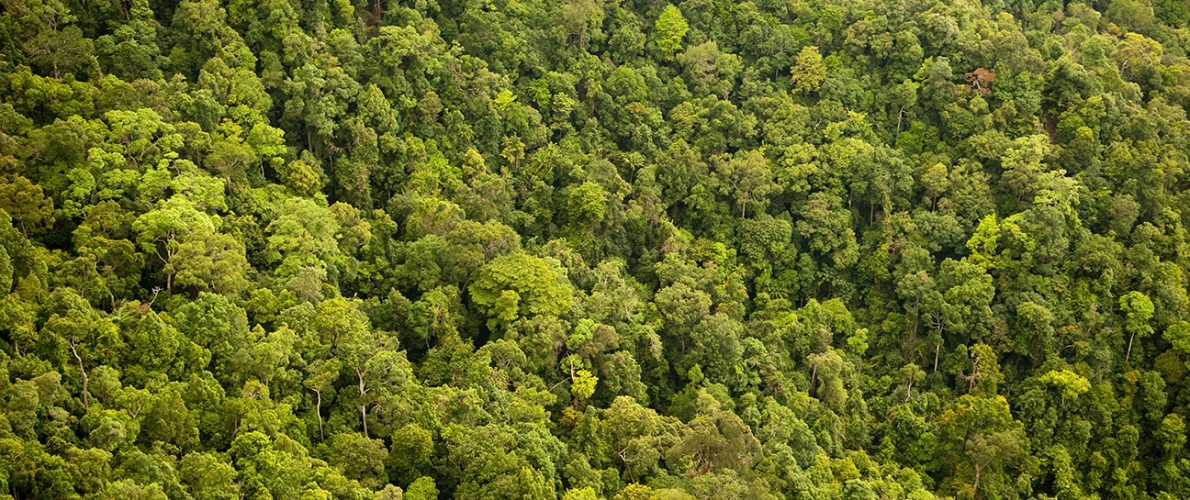 See Urgent Projects