Hyram Yarbro
Council Member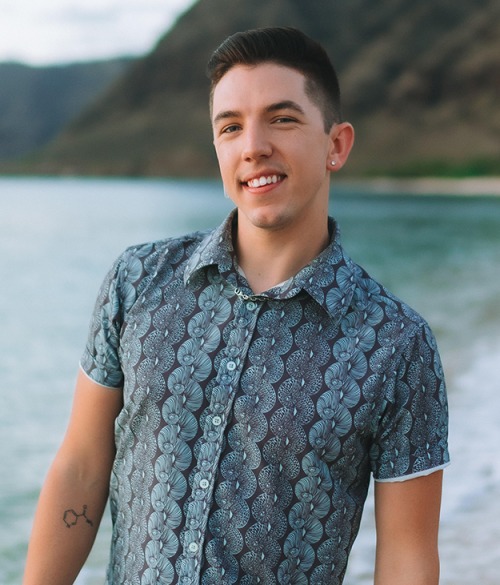 Hyram Yarbro, widely known as "Skin Care by Hyram," is an American skincare expert and digital creator. Dubbed "The Gen-Z Whisperer" by the New York Times, Hyram quickly shot to fame in 2020 through his viral videos on TikTok – growing from 100,000 followers to 6 million in just 4 months. Best known for his videos giving brutally honest brand reviews, critiquing celebrity skincare routines, reacting to his follower's skin transformation videos, and now his very own global skincare brand, Hyram has established himself as an authoritative figure in the beauty space. With a combined following of over 11 million, Hyram is a trusted, go-to source for his wealth of knowledge of the skincare industry.
Known for his affordable product recommendations, brands quickly began to take notice of the "Hyram approved" stamp of approval and has since become one of the most sought-after players in the skincare space. Hyram's primary goal continues to be empowering his viewers through skincare education, positivity, and a sense of social responsibility. He has emerged as an advocate for sustainability and mental health, applying his knowledge of skincare and his personal story of struggles and triumphs to help uplift his followers and find more sustainable practices within the industry.
In June 2021, Hyram released his own skincare line, Selfless by Hyram, powered by the Inkey List, and focuses on effective ingredients while making global social change. For every climate product sold, rainforests are protected from deforestation in partnership with Rainforest Trust. In one year, Selfless by Hyram has protected over 200,000 acres of rainforest in Bolivia, helping to store 41 million tons of CO2 and fight the climate crisis. Selfless by Hyram is sold nationwide in the US online and via Sephora's brick-and-mortar stores, as well as in over 30 countries globally. Hyram is currently based in Honolulu, Hawaii.