Dr. James C. Deutsch
Trustee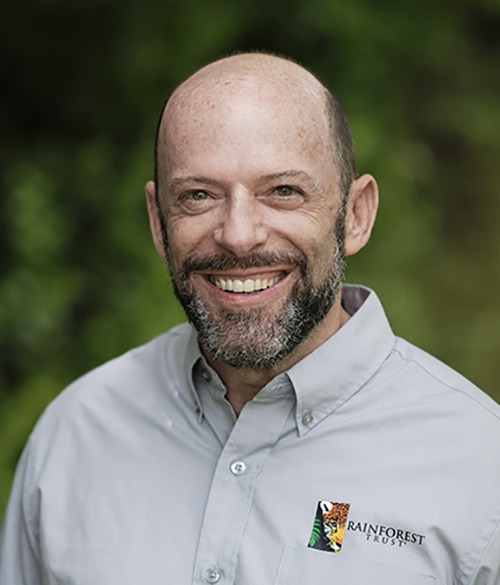 James Deutsch is the CEO of Rainforest Trust (US), the sister charity of Rainforest Trust UK. He is a strategic leader in global conservation with a passion for saving wildlife and wildlands and a talent for translating cutting-edge science into field projects with maximum conservation impact.
Since joining Rainforest Trust in 2020, James has led the development and implementation of an ambitious Strategic Plan to more than double the organization's impact, including protecting 125 million acres, habitat for half of all IUCN threatened bird and mammal species, and 15 billion tons of carbon by 2025.  In 2021 he helped launch the Protecting Our Planet Challenge in which Rainforest Trust pledged to grant out at least half a billion dollars during 2021-2030.
A New Yorker, James was educated at Harvard College (A.B. in Philosophy) and Cambridge University (M.Phil. in Biological Anthropology and Ph.D. in Zoology) and lectured in ecology and conservation biology at Imperial College, London and the University of East Anglia. His research career included fieldwork on Uganda Kob antelope and Malawi cichlid fishes with papers in Nature, Evolution, and other journals and books.  Prior to Rainforest Trust, he led the Wildlife Conservation Society's Africa Program and conservation strategy and then Paul Allen's wildlife and biodiversity philanthropy.  In the 1990s, James led the UK's national fundraising charity for AIDS, and he retains a keen interest in human rights and international development as well as conservation.