Dr. E.O. Wilson
Board Member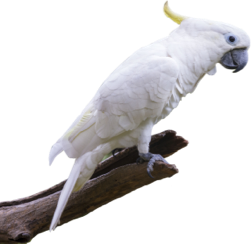 Credentials
Dr. E.O. Wilson is perhaps most well-known as the "father of biodiversity" for first publishing the term. But this achievement is simply one of many in a long and distinguished career.
Born in Alabama, he spent most of his childhood both there and in Washington, D.C. He spent his early years exploring wildlife, including ants, which would later become his specialty. After receiving his Ph.D. from Harvard University in 1955, Dr. Wilson became a professor there and stayed on full-time for 40 years. During this time he helped shape ecology and early conservation biology. This work included developing the theory of island biogeography with Robert MacArthur in 1968, a major tenet of modern conservation. He was also a major player during the development of modern conservation biology in the 1980s.
Dr. Wilson has served on the boards of many conservation organizations during his career, including Rainforest Trust. He has led scientific expeditions, written dozens of books — including winning two Pulitzer Prizes — and has won numerous conservation awards.