Claire Daniels
Ambassador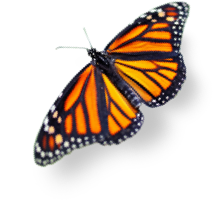 Claire Daniels is the CEO of Leeds based digital marketing agency, Trio Media. Trio Media is a full service agency, specialising in strategic ideas to help businesses grow. Claire bought out the founding directors in 2020 following a successful marketing career, and now employs 15 people with an impressive roster of clients.
Claire's personal passions and values are deep rooted within the work of Rainforest Trust UK, with Claire being an avid supporter of animal rights, sustainability and being passionate about protecting our planet. Claire is a big animal lover and loves to spend time in the countryside walking her dog with her husband.
Claire has been a Conservation Circle member of Rainforest Trust for several years now and is delighted to join the team as an Ambassador. Claire is passionate about helping to support conservation and the important work that Rainforest Trust UK do.