Hilton S. Nascimento
Consultant, Brazilian Amazon Strategy Specialist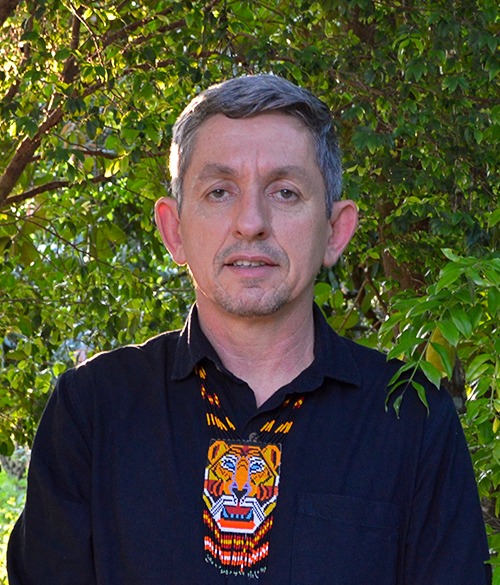 Hilton Nascimento is a Brazilian Ecologist with 28 years of experience working with the Indigenous people of the Amazon rainforest. His passion is to serve as a bridge between Indigenous and scientific knowledge to help traditional society continue to conserve a huge area of ​​the Amazon region.
As coordinator of a project to protect the territories of isolated Indigenous peoples on the border of Brazil and Peru, he worked with several Indigenous, environmentalist and governmental organizations from both countries to ensure the protection of these areas which hold high rates of biodiversity.
With extensive experience working with Indigenous peoples, Hilton has carried out several socio-environmental diagnoses and implemented participatory monitoring programs for natural resources together with several Indigenous communities.
He has substantial experience in training Indigenous teachers and Indigenous environmental agents, having created several school books for use in schools dealing with environmental and biodiversity issues while respecting the Indigenous vision.
Hilton received his Undergraduate degree in Ecology from Paulista Estate University (Unesp-Rio Claro) in Brazil, and his Master's in Applied Ecology and Conservation from the University of East Anglia (UEA) in the United Kingdom, where he researched the impact of subsistence hunting carried out by Kayapó Indigenous people.
Currently, he contributes to the Rainforest Trust team in the search for new partners and projects to increase Brazil's protected areas, mainly in the Brazilian Amazon and, if possible, in partnership with the Indigenous peoples.
When Hilton is not working, he is studying and working to get in contact with traditional peoples around the world to continue his learning about how traditional people relate with nature.